Welcome, Freshman: The Ultimate College Move-In Guide | Discover Green Bay
We might be biased, but if you're a college freshman who is choosing to start the next chapter of your life here in Green Bay, we think you've made a VERY smart choice! The Green Bay area has so much to offer students — a vibrant community, scenic landscapes, festivals, markets, arts and culture opportunities, and not one but two exceptional colleges: UW-Green Bay and St. Norbert College.
We know that the anticipation of college move-in day can be both exhilarating and nerve-wracking. Keep reading for our essential packing list, valuable insights for a successful transition, and a few specific move-in reminders for both UW-Green Bay and St. Norbert College.
EXPLORING UW-GREEN BAY & ST. NORBERT COLLEGE
Both UW-Green Bay and St. Norbert College offer distinct academic environments that foster learning, community, and self-discovery. Let's check out some highlights!
UW-Green Bay
Located on 700 acres overlooking the bay

The fastest-growing UW school in Wisconsin

Dubbed "Eco U" for their strong focus on environmental sustainability

200+ majors, minors, and programs

11 first-year residence halls with private bathrooms in each room

14 D-1 sports teams

140+ student-led organizations

UREC center, including outdoor adventures, intramural sports, climbing tower, e-sports, and more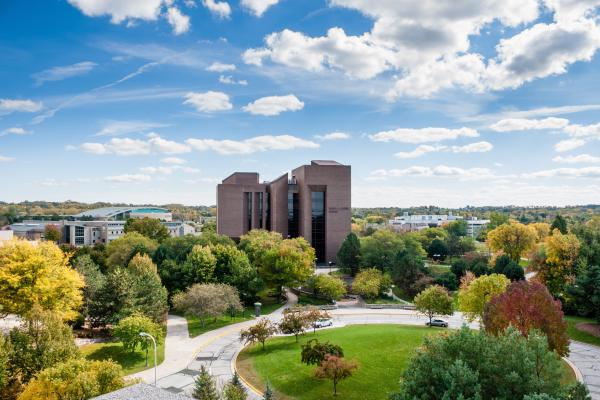 photo courtesy of uwgb.edu
St. Norbert's College
Located on the Fox River in De Pere

One of the top 10 Catholic liberal arts colleges in the nation

80+ undergraduate programs

4 first-year residence halls, including halls dedicated to community-service initiatives, honors programs, and more

23 NCAA Division III athletic teams

100+ student organizations

Fitness & Sports center including a 25-yard pool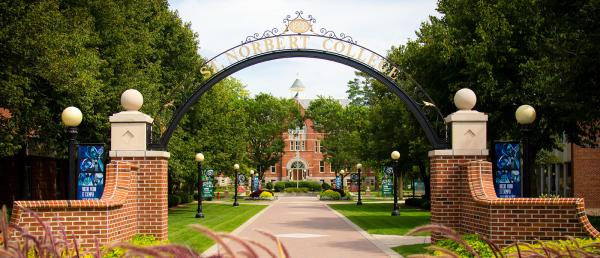 photo courtesy snc.edu
WHAT COMES IN A TYPICAL DORM ROOM?
UW-Green Bay
Private bathrooms with shower, toilet, vanity, and sink

Streaming TV

Extra-long loftable twin beds

Dressers

Desks & lamps

Desk chairs

Closets

Blackout curtains

Trash & recycling bins
St. Norbert College
Extra-long twin beds

Closets

Dressers

Desks and desk chairs

Full-length mirror

Curtains

Bulletin board

Sink (not included in every residence hall room)

Bookshelves (not included in every residence hall room)
WHAT SHOULD YOU PACK?
Preparing for your college move-in day can feel like putting together pieces of a puzzle. You have to make sure you have everything you need to make your new space feel like home. Each school provides a comprehensive list of essentials that you can find here for UW-Green Bay and here for St. Norbert's College. However, there are a few key items we feel are particularly necessary for living in the Green Bay area.
Weather-ready gear: We have all four seasons here in Green Bay (especially winter), so pack a mix of clothing to adapt to various weather conditions. Be sure to include warm winter wear and rain gear.
Outdoor essentials: Green Bay is full of stunning natural beauty, so outdoor adventures are a must. Pack hiking shoes, a sturdy backpack, and other outdoor gear for exploring nearby trails and parks.
Small snow shovel & ice scraper: These items are very useful to have in your car for those extra snowy winter days. You don't want to be late for class because your car was buried in snow!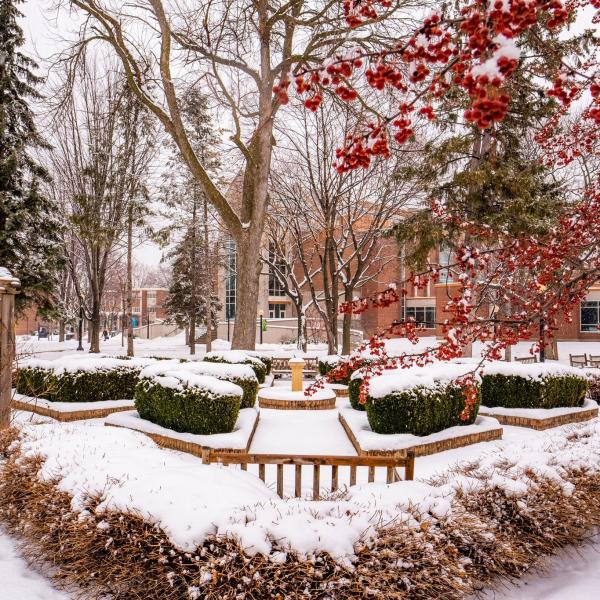 photo courtesy snc.edu
A fishy friend or two: That's right, both UW-Green Bay and St. Norbert College allow aquariums (no larger than 29 gallons at UWGB and 20 gallons at St. Norbert). That means you can feel free to bring your aquatic buddies to enjoy the college experience with you!
Don't forget to coordinate with your roommate beforehand to find out who's bringing the shareable items like mini refrigerators, microwaves, dishes, and cleaning supplies.
WHAT SHOULDN'T YOU PACK?
Candles, incense, or any open flame

Open-coil cooking and heating appliances

Halogen lamps

Two-prong, ungrounded extension cords

Toasters

Air fryers

Pizza ovens

Air conditioners
Find the full list of items not to bring here for UW-Green Bay and here for St. Norbert College.
MOVE-IN DAY
The exciting (and a little bit nerve-wracking) day has arrived! It's time to step into your new life as a college student in Green Bay. Here's what you need to know for move-in day:
UW-Green Bay
Fuel up before the work begins
Before you dive into a whirlwind day of moving and unpacking, grab some food and a coffee (or two) at one of Green Bay's local breakfast spots or cafes:
Moving in
Students arriving on campus are required to check-in. Check-in consists of four important steps:
Find additional move-in information for UW-Green Bay here.
After you unload
Move your vehicle to one of the housing parking lots

Begin unpacking and setting up, including lofting or adjusting your beds

Sign your roommate agreement
St. Norbert College
Fuel up before the work begins
No one should move on an empty stomach. Check out one of De Pere's amazing local cafes or breakfast spots to fuel up for your big day:
Moving in
Find additional move-in information for St. Norbert's College here.
GOOD-BYE (FOR NOW)
Amidst the hustle and bustle of moving in and adjusting to your new college life, don't forget to spend a little quality time with the people who helped to make it all possible… your loved ones! Green Bay offers so many options for exploring your new city together before saying "goodbye."
Remember that while farewells can be emotional, they signify the start of an incredible adventure where you'll grow, learn, and thrive in your new college environment.
So, whether you're a rising Phoenix or a Green Knight, we hope you'll fall in love with your new home here in Green Bay and make memories that will last a lifetime!
Source: Welcome, Freshman: The Ultimate College Move-In Guide | Discover Green Bay