The Illusionists: Magic of the Holidays at The Weidner Friday, December 2
Green Bay, Wis. – Celebrate the holidays with the entire family at The Illusionists – Magic of the Holidays, a mind-blowing showcase featuring jaw-dropping talents of the most incredible illusionists on earth. The Illusionists has shattered box office records across the globe and dazzles audiences of all ages with a powerful mix of the most outrageous and astonishing acts ever seen on stage. This non-stop show is packed with thrilling and sophisticated magic of unprecedented proportions.
Performing live at The Weidner for one night only on Friday, December 2, 2022 at 8:00 pm. Tickets start at $50 and go on sale Friday, July 22 at 10 am through Ticket Star at WeidnerCenter.com, TicketStarOnline.com or by calling Ticket Star at 800.895.0071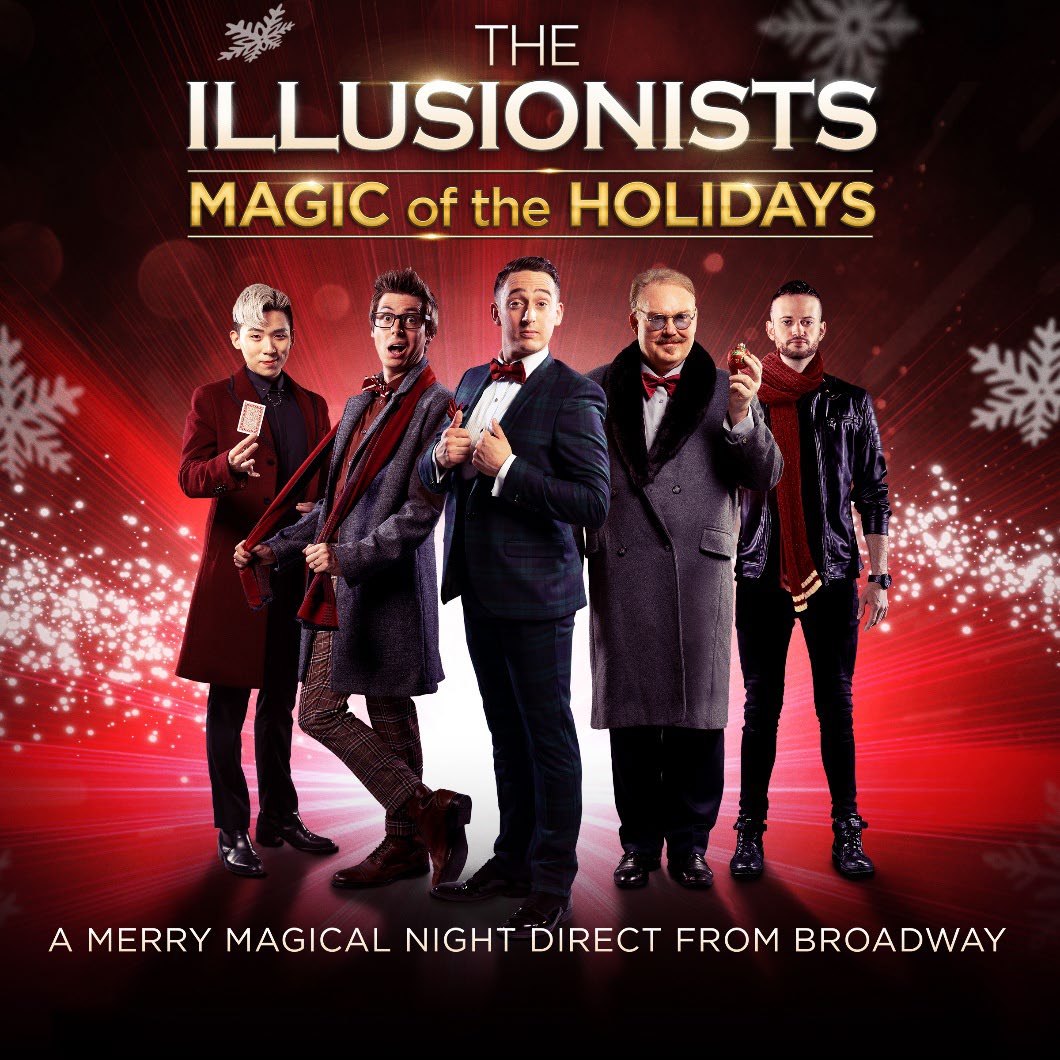 About The Weidner
The Weidner at UW-Green Bay is known for its elegant design and the acoustic excellence of its 2,000-seat main hall, Cofrin Family Hall. It also houses two smaller performance spaces, the Fort Howard recital hall and the Jean Weidner Theatre, along with a dance studio and Grand Foyer. The Weidner has a distinct benefit in being part of a leading institution of higher learning. The Weidner is a home for UW-Green Bay Music and Theatre and Dance programs, community events and productions, and performances by visiting artists and touring companies. Beyond the large-scale touring productions that grace the stage, The Weidner also focuses on scholastic development, programming and an impactful education series — Stage Doors. For more information visit WeidnerCenter.com and sign-up  to receive The Weidner Wire newsletter.
Follow:
Facebook
Twitter
Instagram
YouTube
About the University of Wisconsin-Green Bay
Established in 1965, UW-Green Bay is a public institution serving 9,276 undergraduate, graduate and doctoral students and 79,604 continuing education enrollees each year across all campus locations. We educate students from pre-college through retirement and offer 200+ degrees, programs and certificates. UW-Green Bay graduates are resilient, inclusive, sustaining and engaged members of their communities, ready to rise to fearlessly face challenges, solve problems and embrace diverse ideas and people. With four campus locations, the University welcomes students from every corner of the world. UW-Green Bay is the fastest-growing UW school in Wisconsin. For more information, visit www.uwgb.edu.
###