Announcing ¡Estamos Aqui! Outdoor festival celebrating Hispanic Heritage Month Sept 16 at The Weidner
FOR IMMEDIATE RELEASE: MAY 5, 2023                 
Green Bay, Wis. – Save the date! On Saturday, September 16, 2023, in celebration of Hispanic Heritage Month, the campus grounds of the University of Wisconsin-Green Bay will host ¡Estamos Aqui! – an outdoor Festival Hispano / Hispanic Arts and Culture Festival featuring live music, food, art and local artists representing Hispanic communities in and around Green Bay.
¡Estamos Aqui! is free to attend, open to the public and everyone is welcome. 
The Weidner and UW-Green Bay are excited to partner with Estamos Aqui organizing committee to produce this family friendly, all-inclusive event highlighting the Hispanic communities living, creating and thriving in the Greater Green Bay Area.
¡Estamos Aqui! Organizing Committee Volunteers:Paulina Chavira Duran (The Weidner, UW-Green Bay), Rogelio Contreras (Wello), Juan Corpus (New North, Inc.), Elvita Erdmann (Disability Rights Wisconsin), Luis Franco (Green Bay Area Public Schools), Amanda Garcia (Casa ALBA Melanie), Gabriela Gamboa (La Mas Grande), Stephanie Guzman (City of Green Bay Equal Rights Commission), Maria Jose Blandon (La Mas Grande), Elizabeth Kostichka (Wisconsin Insurance Services), Christian Mendez (Nicolet Bank), Maria Padilla (Greater Green Bay Chamber), Maria Plascencia (Casa ALBA Melanie), Karina Sanchez (Voces de la Frontera), Natalia Sidon (Green Bay Police Department), Jose Villa (Fox Communities Credit Union), Alex Zacarias (Green Bay Public Arts Commission).
What to expect at ¡Estamos Aqui! Festival Hispano / Hispanic Arts and Culture Festival:
Free Admission & Parking
Live Music & Art
Commemorative Festival Merchandise
Food Trucks
Beer Tents
Family Friendly Entertainment
Kid Friendly Activities 
Car Show
Additional festival details including headlining music acts and artists to be announced in the coming weeks. For more ¡Estamos Aqui! Festival Hispano information visit WeidnerCenter.com.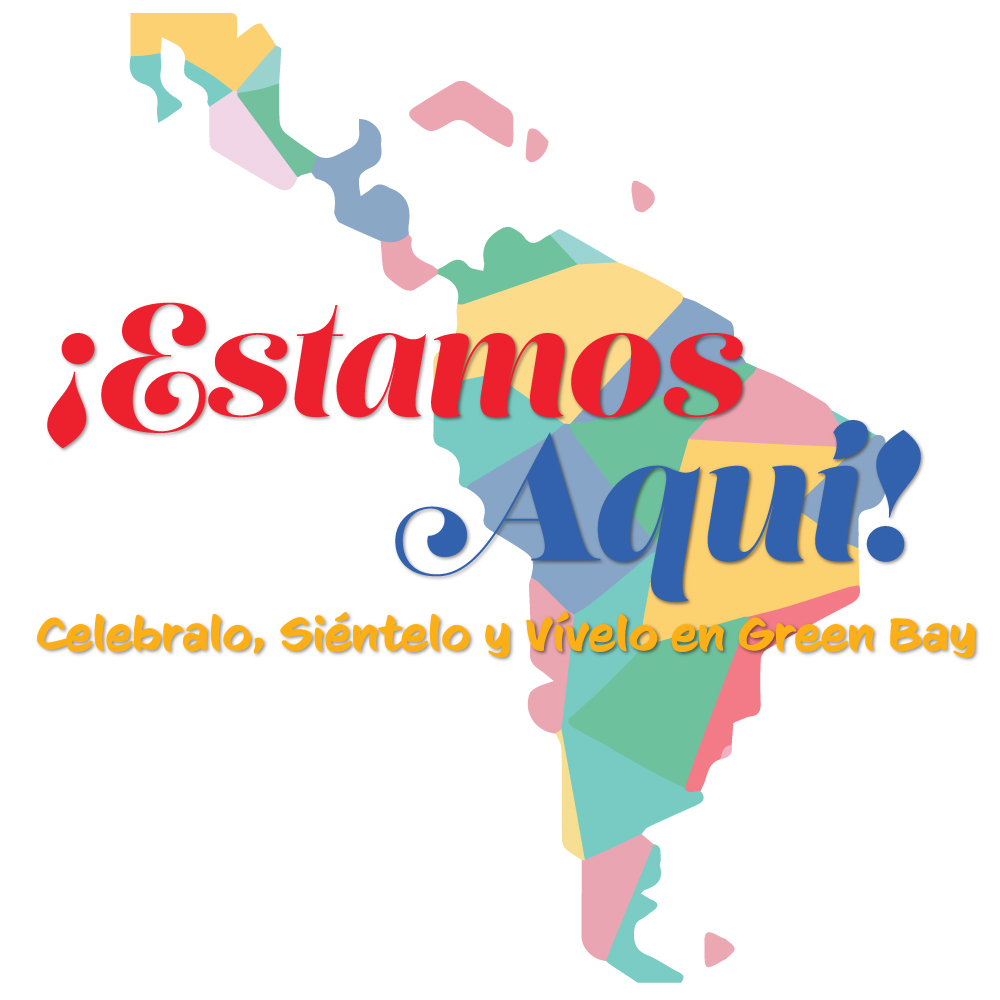 About The Weidner
The Weidner at UW-Green Bay is known for its elegant design and the acoustic excellence of its 2,000-seat main hall, Cofrin Family Hall. It also houses two smaller performance spaces, the Fort Howard recital hall and the Jean Weidner Theatre, along with a dance studio and Grand Foyer. The Weidner has a distinct benefit in being part of a leading institution of higher learning. The Weidner is a home for UW-Green Bay Music and Theatre and Dance programs, community events and productions, and performances by visiting artists and touring companies. Beyond the large-scale touring productions that grace the stage, The Weidner also focuses on scholastic development, programming and an impactful education series — Stage Doors. For more information visit WeidnerCenter.com and sign-up for The Weidner Wire.
Follow:FacebookTwitterInstagramYouTubeLinkedInTik Tok
About the University of Wisconsin-Green Bay
Established in 1965, UW-Green Bay is a public institution serving more than 9,616 undergraduate, graduate and doctoral students and 95,000 continuing education learners each year. We educate students from pre- college through retirement and offer 200+ degrees, programs and certificates. UW-Green Bay graduates are resilient, inclusive, sustaining and engaged members of their communities, ready to rise to fearlessly face challenges, solve problems and embrace diverse ideas and people. With four campus locations, the University welcomes students from every corner of the world. UW-Green Bay was the fastest-growing UW school in Wisconsin for six consecutive years. For more information, visit www.uwgb.edu.
###