A poet, a sociologist and a psychologist walk into a…podcast session?
What do you do when you want to deeply explore a topic in a way the typical classroom can't allow? You make your own classroom!
For three University of Wisconsin-Green Bay professors, that classroom is the Internet and their whiteboard is a podcast. Bryan Carr (Communication), Ryan Martin (Psychology) and Chuck Rybak (English/Humanities and the Dean of the College of Arts, Humanities and Social Science) have teamed up with instructional technologist Kate Farley to create Phoenix Studios, an online site hosting faculty-led podcasts.
The site launched in March with three podcasts and recently added a fourth: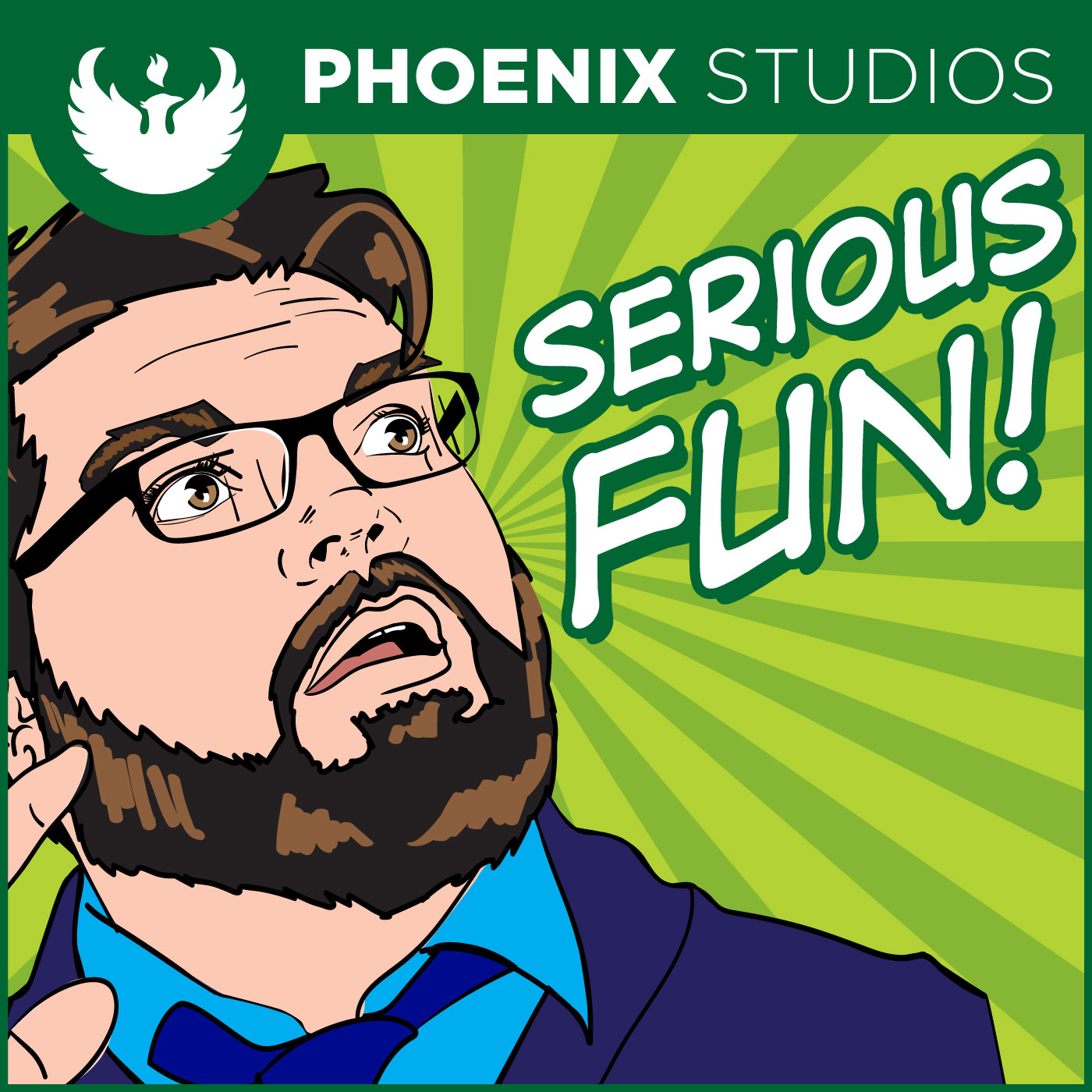 Serious Fun, hosted by Carr, is a self-described "journey into the frivolous." With its focus on pop culture, the program features scholars, professionals and fans who interpret and create that culture. Whether it's comic books, video games or reality TV, "Serious Fun" examines the media that shape and reflect our lives."Many of my podcasts tie into lectures," said Carr, "while others explore events or discussions in the popular culture. I try to use the podcast to spotlight the work and unique personalities of my colleagues, students and the UW-Green Bay community in general." Kate approached me some time ago about a podcast based on my work, and I had been considering a long-form interview series, so the format and idea gelled," he said. "Popular culture is so closely intertwined with our identities and who we are, I think it's important we take an academic view of these issues. The podcast allows my colleagues and me to talk about some unique and serious subject matter in a fun way."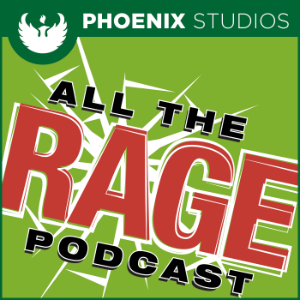 All the Rage, co-hosted by Martin and Rybak, explores anger and violence, from road rage to Internet trolling to gun violence. The program builds on Martin's 10-year-running blog about these topics and the research he and his students have conducted. With special guests — both expert and plain folk — he and Rybak bring to light the latest anger research, anger management tips and popular anger myths."I started the podcast on my own as an extension of the blog, but I realized after the first episode that, to make it interesting, I needed a person I could talk with," Martin recalled. "Chuck is not only a brilliant guy, his command of language and literature fit nicely into our discussions of anger and violence. We work with Kate and one of my students, Mackenzie Bowe, to record, edit and post each episode, which makes it a manageable task. Chuck and I try to pick topics that are relevant at the time," Martin continued, "like political anger during the election and sports anger at the beginning of the football season. As we enter our second season, we're going to focus six episodes on human trafficking. We'll be talking with local and national experts who work on this problem. I think people will be surprised at the stories they hear."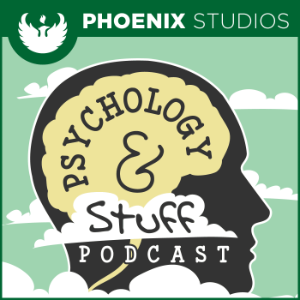 Psychology and Stuff, hosted by Martin, is, as its name implies, a program focused on topics and activities related to the Psychology department, its faculty and students. The program airs every couple of weeks, with topics ranging broadly, based on the faculty member and student featured in the episode, and draws on their professional and personal pursuits."The idea for a focus on our department arose from a discussion with one of my students, who said he'd like a way to know more about the faculty," Martin said. "I had been listening to podcasts on my own, and they seemed like a reasonable way to go. We intended them for internal use, but we got such good feedback from others in the community, we established an iTunes account, a Facebook site and a Twitter account. Today, we couldn't do it without help from Kate and our student intern, Sophie Sielen."These are great opportunities to blend the talents in our faculty and our community," Martin continued. "For example, if we do an episode on the psychological benefits of giving, we'll bring in someone from Habitat for Humanity, or we'll do an episode on the Stanford Prisoner Experiment and bring in a professor of ethics from our Philosophy department. It's fun to do, the conversations are fascinating, and we've had great feedback from students, parents and faculty."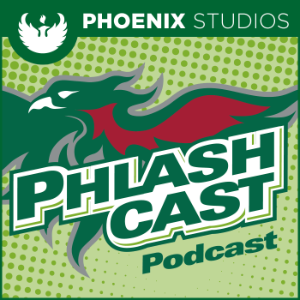 PhlashCast follows the Green Bay athletics program, so production is closely tied to the academic year. The program includes big news and a behind-the-scenes look at the athletics department through interviews with student-athletes, coaches and Phoenix staff. Kate said the podcast is undergoing some redesign right now (fall 2017), so listeners will want to check back later for updates.
The podcasts are updated regularly, but you don't have to wait for the next one to start enjoying them. They are all available on demand at the Phoenix Studios site.
All the Rage, Serious Fun Are Live at Green Bay Comic-Con Saturday
We know The Incredible Hulk's secret power is his anger, but what's the story behind his anger? And is it an accurate depiction of the anger we mere mortals experience? What myths does it promote? How does it compare to the anger of other superheroes? Are there anger management tips and strategies we can learn from the Hulk?
"All the Rage: Anger Among Heroes" will explore these questions and more in a live, crossover recording session starting at 10:15 a.m. Saturday at the Brown County Library's Comic-Con 2017.
Join UW-Green Bay professors and All the Rage podcast co-hosts Ryan Martin (Psychology) and Chuck Rybak (English/Humanistic Studies) as they welcome fellow professor and Serious Fun podcast host Bryan Carr (Communication) for this event.
At 1 p.m. Saturday, Bryan Carr will produce a live Serious Fun podcast recording with Mike Norton, creator of the weekly Web comic Battlepug and the artist behind the images in Revival and The Answer! comic series. Carr and Norton will talk about the cartoonist's career in comics, his creator-owned work, the upcoming Revival movie and the comics industry at large.
Both live podcast recording sessions will be held in the central library at 515 Pine Street, Green Bay [map].
Story by freelance writer Jim Streed. Cover photo by Amanda Jo Danihel, photography intern.