Photos: 2022 Spring Job & Internship Fair
Career Services hosted the Spring Job & Internship Fair in the Phoenix Rooms on March 1 and March 2, 2022 and a virtual job fair event via Handshake on March 3. Over the course of the three-day event, 103 organizations connected with students and recent alumni for internships and full-time positions across a variety of industries.
Click to advance slideshow or view the album on Flickr.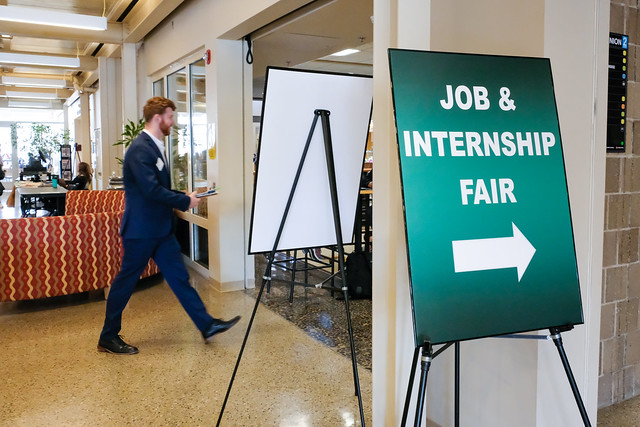 – Photos by Sue Pischke, Marketing and University Communication.